A passion and commitment for Tahoe Truckee
Our Staff and Board of Directors, Past and Present
TTCF is comprised of a strong leadership team and Board Directors who all love this place. Because missions can't run on passion alone, we have focused on strengthening expertise and acumen. Our specialities include finance and investment, business, strategic planning, community development, governance, nonprofit and estate law. We are proud of our leaders.
Current Staff
Stacy Caldwell, CFRE
Chief Executive Officer
Stacy has dedicated her career to community impact. For over two decades, she has specialized in venture philanthropy, social innovation, and economic development. Alongside TTCF staff and board, she engages community members around solving pressing issues. With her national network, she brings resources and expertise to inform our strategies. Prior to joining TTCF in 2012, Stacy was President and CEO of Dallas Social Venture Partners and Co-founded National Rural Funders Collaborative.
Annie Rosenfeld
Chief Operating and Finance Officer
Annie spent 17 years with the Tahoe Donner Association in various leadership roles including the Director of H.R. and Risk Management. Her academic background is in social sciences with a double major from UNR in Anthropology and English and a Masters in Education. Annie stays active in the community by volunteering as a Board member with the Truckee River Watershed Council and as a coach for Truckee North Tahoe Junior Cycling Team. She lives in Truckee with her husband and son.
Kate Frankfurt
Chief Philanthropy Officer
Kate has an extensive career in social change work, both as an advocate as well as through fundraising and development. In her most recent position at Truckee Donner Land Trust, she led the capital campaign for Truckee Springs, raising $3.5M from private donors during the pandemic year, and ensuring that public access to the Truckee River from downtown is forever secured. Kate is on the Board of the Shane McConkey Foundation and works the ticket office at Squaw during the winter season. She lives in Olympic Valley and is the mother of two boys.
Phyllis McConn
Community Impact Officer
Phyllis has been part of TTCF's mission since 2001 and has been involved in nearly every step of its evolution. She has served in a variety of roles including Grants Coordinator, Controller, Volunteer Coordinator, and Financial Support. She now dedicates her time to community engagement, nonprofit capacity building and organizational development, grantmaking, and the scholarship process. Phyllis is a voracious reader, loves volunteering, hiking, and visiting with her son who now lives in Denver.
Kathy Whitlow
Foundation Services Director
Kathy joined TTCF in 2015 and has a background in Human Resources management. She is responsible for Foundation Services, including financial management, operations, and program support. Kathy became involved with TTCF as a volunteer and donor after moving to Truckee in 2007, and loves engaging young women in philanthropy through the Queen of Hearts Girls Giving Back initiative. Kathy enjoys spending her free time enjoying the Tahoe lifestyle with her husband and two kids.
Alison Schwedner
Community Collaborative Program Director
Alongside CCTT's 45 health, education and social service organizations and coalitions, Alison works to strengthen local families. Prior to joining TTCF in 2008, Alison worked at Tahoe SAFE Alliance and North Tahoe Family Resource Center. Alison currently serves on the Placer County First 5 Commission and previously served on the Nevada County Mental Health Advisory Board, California Family Strengthening Networks Steering Committee, and California Family Resource Association Policy Committee. She and her husband live in Truckee with their 3 children.
Tara Zuardo
Mountain Housing Council Program Director
After attending UC Berkeley and Lewis & Clark Law School, Tara worked in environmental and animal/wildlife protection nonprofits throughout the Bay Area, Truckee, and DC for 17 years. During this time, she also assisted clients with a variety of housing-related legal issues, including foreclosure defense, Homeowners' Association disputes, eviction moratoriums, contract disputes, landlord-tenant matters, and more. After growing up in the Bay Area and spending summers in Tahoe Donner, she and her family now live in Truckee, where she also volunteers with animal shelters.
Nicole Lutkemuller
Forest Futures Program Director
Growing up in the Sierra Nevada foothills fueled Nicole's passion for exploring, conserving, and restoring the ecosystems of the Sierra. Nicole brings 9+ years of experience in forestry and conservation planning, project management, workforce development, data analysis positions with government, non-profit and private sector organizations. Most recently, Nicole developed a new forestry workforce development initiative for the Sierra Nevada Alliance, the Sierra Corps Forestry Fellowship Program. She has served on the North Tahoe Regional Advisory Council to Placer County since 2015. Nicole lives in Tahoe City and enjoys adventuring with her dogs and husband across the Sierra and attending bluegrass concerts as often as possible.
Sache Cantu
Director of Impact Investing
Over the past two decades, Saché has worked on cross sector collaboration for social good. Prior to joining TTCF she served as the Community Giving Manager for the U.S. arm of BBVA where she led charitable contributions programs and initiatives. Connecting resources to community-based opportunities has been central to her work as a grantmaker and in the nonprofit sector where she has addressed issues ranging from economic development to education. She holds a BA from UT Austin and an MPA from George Washington University with a concentration in Budgeting & Public Finance. She lives in Grass Valley where she was raised and is an avid trail runner.
Kristina Kind
CCTT & MHC Program Coordinator
Prior to joining TTCF in 2020, Kristina worked extensively with youth-focused nonprofits in Lake Tahoe and in the San Francisco Bay Area. She is impressed by the resiliency of children and committed to galvanizing the community's resources to better support them. Kristina coordinates all program-related communications for MHC and CCTT. In her free time, she skis, hikes, and camps.
Deb Ryan
Resident Wise Woman
Deb joined TTCF in 2019 with experience in the private, nonprofit, and public sectors. She is the friendly face and voice greeting you at the door and on the phone, and supports the community impact programming. Deb earned her MBA from Stanford Graduate School of Business and was an adjunct professor at the California State University Sacramento. She was previously the Assistant Director at the Office of Statewide Health Planning & Development. She is on the Board of the Truckee River Watershed Council.
Timea Griset
Executive Assistant to the CEO
Timea's philosophy in work and life is to stay positive, work hard, and help those around her. Timea completed a degree in primary education in Romania, is fluent in three languages, and is passionate about community leadership. Prior to joining TTCF in 2019, Timea was the Youth Programs Coordinator for Arts for the Schools and worked for Incline Medical for 12 years. She has been on North Tahoe Family Resource Center's Board of Directors since 2013.
Caroline Craffey
Communications Manager
Caroline joined the TTCF team in 2020 with a background in Communications, Marketing and Partnerships. In her career, she has worked with a variety of clients in industries such as hospitality, tourism, media, sports and technology. She is passionate about youth development and volunteers with Big Brothers Big Sisters and is on the Arts for the Schools Board of Trustees.
Board of Directors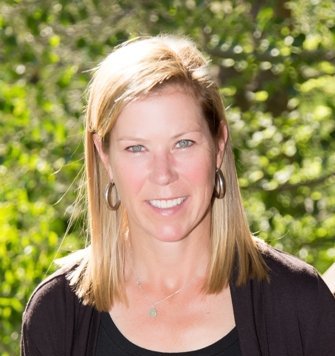 Hannah Sullivan
Board Chair
Hannah brings to TTCF a breadth of business and investment experience as well as a profound love of the outdoors and serving our forests. She is TTCF's Chair of the Investment Committee and holds the Chartered Financial Analyst® (CFA®) designation. Hannah has served on many boards including the Saint Francis Foundation, Cornell Outdoor Education (her undergraduate alma mater), the Development Council of the UC Berkeley Haas School of Business (where she received her MBA), as well as numerous start-ups. She volunteers as a ski instructor with Achieve Tahoe.
Lauren OBrien
Immediate Past Board Chair
Lauren brings a passion for innovation and business sense to TTCF. As a business and marketing consultant, she has helped TTCF craft a major donor initiative that brings together some of the best that Tahoe has to offer. Her community experience includes the Truckee River Watershed Council, strategic planning for a number of nonprofits, and a new entrepreneurial venture. Lauren's first year of service will be focused on Strategic Planning and Asset Development.
Kelley R. Carroll
Secretary, Porter Simon Law
Kelley has served the TTCF Board since 2016. He previously served the boards of Truckee Donner Land Trust, SWEP, Sierra Senior Services, and more. He chairs TTCF's Governance and Audit Committees. Kelley is a shareholder and attorney at Porter Simon where he began in 1991 after practicing in San Francisco. He focuses on estate planning, trust and probate law in California and Nevada. He strongly supports environmental and educational causes and groups that work to strengthen the local community and culture.
Bill Austin
Founder of Pacific Crest Wealth Planning
Bill has lived in the Tahoe area since 1984. He has a Masters in Personal Financial Planning and is a Certified Financial Planner Professional™ (CFP®). Bill values TTCF's ability to connect resources to community needs and environmental sustainability. He serves on TTCF's Investment Committee and Excellence in Education Board (past president). Prior community service includes Tahoe SAFE Alliance and Truckee River Watershed Council. In his free time, he enjoys alpine and nordic skiing, mountain biking, golf and hiking with his family.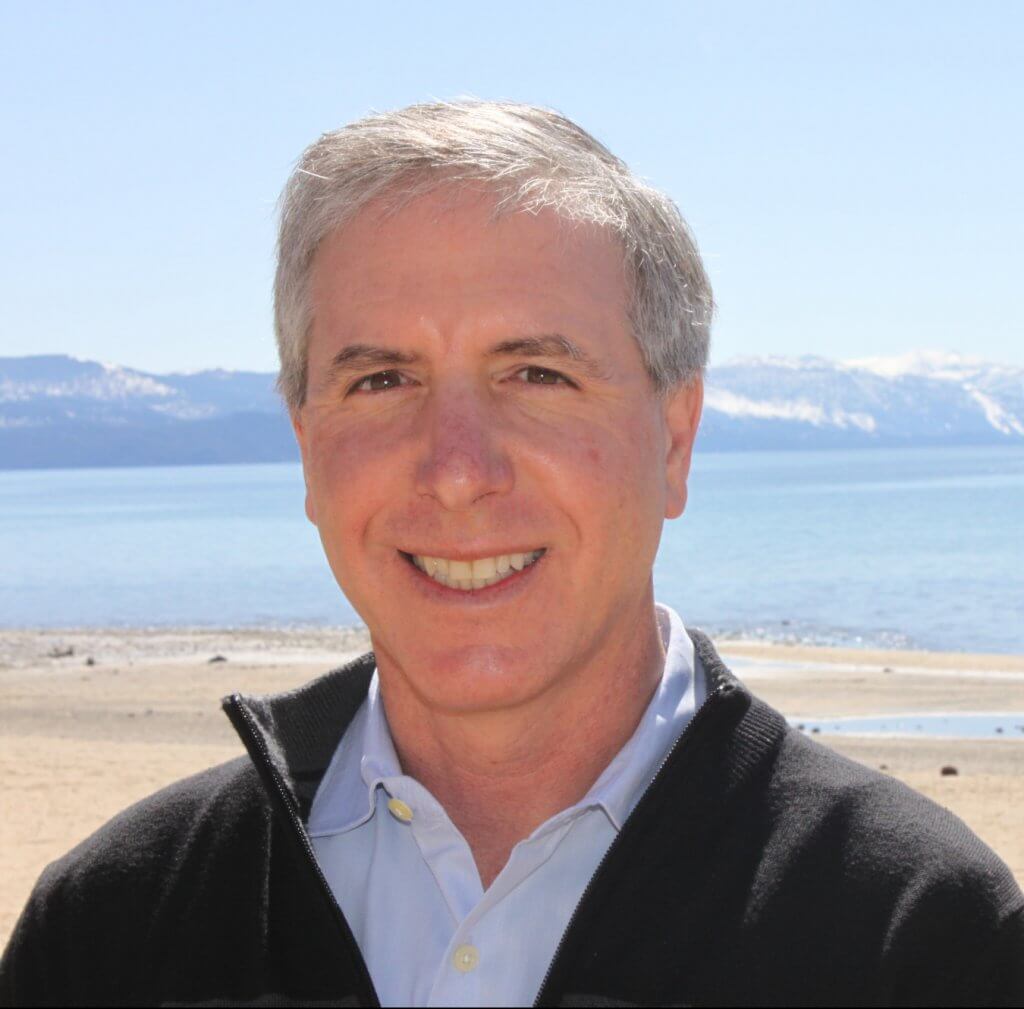 Geoff Edelstein
Granite Investment Partners, LLC, Co-Founder, Principal, and Portfolio Manager
Geoff is an investment advisor specializing in asset management for institutions and high net worth families. He attended the University of Michigan and has a J.D. from Northwestern University School of Law. Geoff is a member and past board chair of the Board of Directors of EMQ Families First. He is also a member of the Eisner Pediatric and Medical Foundation's Investment and Finance Committees. Geoff is also active at the University of Michigan and Northwestern University School of Law.
Emily Anne Gendron
Consultant
Emily joins TTCF with a passion for growing a diverse, vibrant middle class. She attended Princeton University and specializes in culture optimization and strategy execution in the tech, arts, nonprofit, and government sectors. Most recently, she's collaborated with business leaders to enhance Tahoe-Truckee's Entrepreneurial Ecosystem. She lives in Truckee with her wife and children.
Jerusha Hall
Northstar California, Environmental Planner
Jerusha has loved living in Truckee-Tahoe for over 25 years. She enjoys cultivating community connections while raising her family and playing outdoors as much as possible. She serves on the Town of Truckee Planning Commission, the EpicPromise Giving Council, and owns a small business focused on forest health. She's passionate about accelerating achievable housing solutions and utilizing forest resources to create a regional hub for wood products- while retaining community character.
Erin Kilmer Neel
Executive Director and Chief Impact Officer of Beneficial State Foundation
Erin oversees strategy and operations of the Beneficial State Foundation and leads development of social impact banking industry standards. She is grateful to work to address social and environmental injustices every day. She loves comedy, biking, paddling, and generally playing in lakes, rivers, mountains, and beaches with her fabulous husband, Beau.
Alex Mourelatos
Owner of Mourelatos Lakeshore Resort
Alex was born and raised in San Francisco and grew up coming to Tahoe in the summer and winter. His parents purchased the Mourelatos Lakeshore Resort in Tahoe Vista in 1978. Alex left Accenture, a global IT, and Management Consulting firm, after 17 years of service, in 2004 to run the Resort. He has spent the last 16 years growing a successful business that has served the North Lake Tahoe community during that period with a track record as a collaborative, progressive member of our community.
Robert Richards
Treasurer, Eagle Peak Asset Management, LLC, Co-Founder and Principal
Prior to Eagle Peak, Bob spent six years at Coachwood Asset Management, Inc. ultimately serving as President. He graduated from UC Santa Barbara with a BA in Business Economics. Bob's a Chartered Financial Analyst ("CFA®") charter holder and an institute member. Bob is a past guest lecturer at the University of Nevada, Reno. He previously volunteer-instructed with Achieve Tahoe's adaptive winter skiing program and served on their Board of Directors. He has lived in North Tahoe since 2002 with his wife and children.
Nicole Bailey
Intercultural Consultant
Nicole is returning to the TTCF Board after spending 2.5 years living in Singapore with her husband and two kids. Prior to that, they lived in Truckee for 5 years, during which time Nicole served in a variety of leadership and advisory roles within Tahoe's nonprofit community. She draws on her 15 year career in Silicon Valley, where she specialized in organizational effectiveness, leadership development, intercultural communication and human resources, primarily at Apple. Nicole's graduate degrees are in intercultural communication and international management, and she is certified in numerous assessment tools for individuals and teams. She has lived in Europe, Africa and Asia, with her personal and professional travel spanning 40+ countries. Nicole and her family now split their time between Tahoe and Marin.
Kristin York
Sierra Business Council, Business Innovation Director
Originally from the San Francisco Bay Area, Kristin worked in corporate restructuring and turnarounds. She moved to Truckee with her family in 2001. She's an avid backcountry skier, trail runner, and mountain biker. Kristin is also a Professor of Sustainable Business at Presidio Graduate School, an elected official on the Board of TDRPD, serves the Tahoe Food Hub board. She's on a California task force to democratize capital through impact investing. She is helping TTCF create a community impact investment model.
Past Board Chairs of the Foundation's Board of Directors
| | | | |
| --- | --- | --- | --- |
| Name | Title / Affiliation | Chair Service | Board Service |
| Jim Porter | Porter Simon Law, Partner | 1998-2000 | 1998-2006 |
| Linda Brown | Retired TTUSD Teacher | 2000-2002 | 1998-2009 |
| Roger Kahn | Entrepreneur | 2002-2004 | 1998-2011 |
| Rob Kautz | Former SugarBowl Resort CEO | 2004-2006 | 1998-2009 |
| Scott Ryan | Ryan Group Architects, Principal Architect | 2006-2008 | 2001-2009 |
| Fred Ilfeld | Clinical Professor of Psychiatry, University of Nevada Medical School | 2008-2010 | 2003-2012 |
| Patti Boxeth | Retired Finance Professional | 2010-2012 | 2005-2014 |
| Steve Gross | Porter Simon Law, Partner | 2012-2014 | 2006-2016 |
| Craig Lundin | | 2014-2016 | 2009-2016 |
| Walter Auerbach | Auerbach Engineering Corp | 2016-2018 | 2012-Present |