A passion and commitment for Tahoe Truckee
Our Staff and Board of Directors, Past and Present
TTCF is comprised of a strong leadership team and Board Directors who all love this place. Because missions can't run on passion alone, we have focused on strengthening expertise and acumen. Our specialities include finance and investment, business, strategic planning, community development, governance, nonprofit and estate law. We are proud of our leaders.
Board of Directors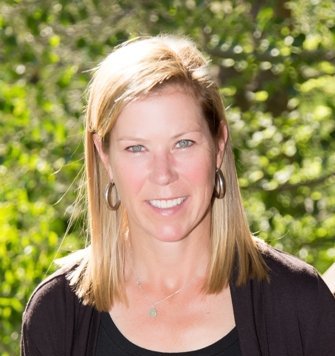 Hannah Sullivan
Board Chair
Hannah brings to TTCF a breadth of business and investment experience as well as a profound love of the outdoors and serving our forests. She is TTCF's Chair of the Investment Committee and holds the Chartered Financial Analyst® (CFA®) designation. Hannah has served on many boards including the Saint Francis Foundation, Cornell Outdoor Education (her undergraduate alma mater), the Development Council of the UC Berkeley Haas School of Business (where she received her MBA), as well as numerous start-ups. She volunteers as a ski instructor with Achieve Tahoe.
Lauren OBrien
Immediate Past Board Chair
Lauren brings a passion for innovation and business sense to TTCF. As a business and marketing consultant, she has helped TTCF craft a major donor initiative that brings together some of the best that Tahoe has to offer. Her community experience includes the Truckee River Watershed Council, strategic planning for a number of nonprofits, and a new entrepreneurial venture. Lauren's first year of service will be focused on Strategic Planning and Asset Development.
Kelley R. Carroll
Secretary, Porter Simon Law
Kelley has served the TTCF Board since 2016. He previously served the boards of Truckee Donner Land Trust, SWEP, Sierra Senior Services, and more. He chairs TTCF's Governance and Audit Committees. Kelley is a shareholder and attorney at Porter Simon where he began in 1991 after practicing in San Francisco. He focuses on estate planning, trust and probate law in California and Nevada. He strongly supports environmental and educational causes and groups that work to strengthen the local community and culture.
Bill Austin
Founder of Pacific Crest Wealth Planning
Bill has lived in the Tahoe area since 1984. He has a Masters in Personal Financial Planning and is a Certified Financial Planner Professional™ (CFP®). Bill values TTCF's ability to connect resources to community needs and environmental sustainability. He serves on TTCF's Investment Committee and Excellence in Education Board (past president). Prior community service includes Tahoe SAFE Alliance and Truckee River Watershed Council. In his free time, he enjoys alpine and nordic skiing, mountain biking, golf and hiking with his family.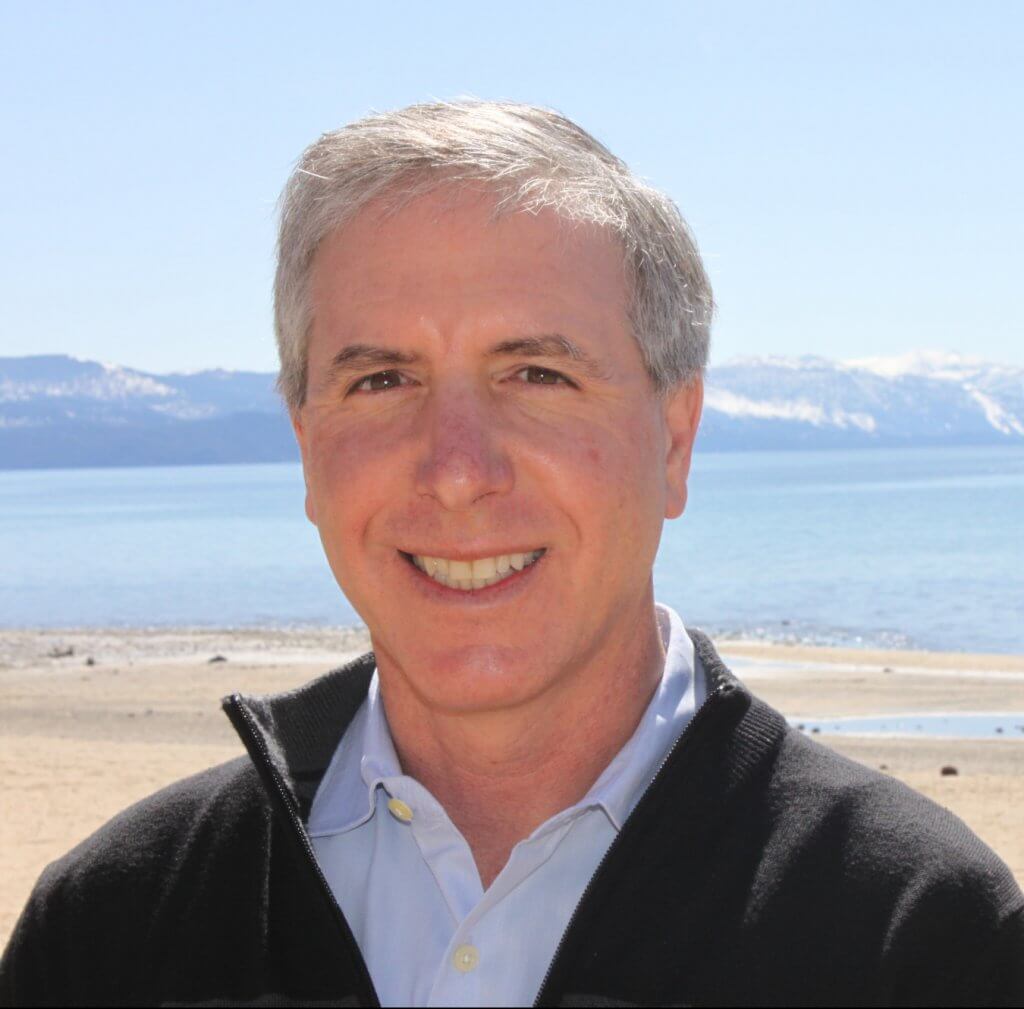 Geoff Edelstein
Granite Investment Partners, LLC, Co-Founder, Principal, and Portfolio Manager
Geoff is an investment advisor specializing in asset management for institutions and high net worth families. He attended the University of Michigan and has a J.D. from Northwestern University School of Law. Geoff is a member and past board chair of the Board of Directors of EMQ Families First. He is also a member of the Eisner Pediatric and Medical Foundation's Investment and Finance Committees. Geoff is also active at the University of Michigan and Northwestern University School of Law.
Emily Anne Gendron
Consultant
Emily joins TTCF with a passion for growing a diverse, vibrant middle class. She attended Princeton University and specializes in culture optimization and strategy execution in the tech, arts, nonprofit, and government sectors. Most recently, she's collaborated with business leaders to enhance Tahoe-Truckee's Entrepreneurial Ecosystem. She lives in Truckee with her wife and children.
Jerusha Hall
Northstar California, Environmental Planner
Jerusha has loved living in Truckee-Tahoe for over 25 years. She enjoys cultivating community connections while raising her family and playing outdoors as much as possible. She serves on the Town of Truckee Planning Commission, the EpicPromise Giving Council, and owns a small business focused on forest health. She's passionate about accelerating achievable housing solutions and utilizing forest resources to create a regional hub for wood products- while retaining community character.
Erin Kilmer Neel
Executive Director and Chief Impact Officer of Beneficial State Foundation
Erin oversees strategy and operations of the Beneficial State Foundation and leads development of social impact banking industry standards. She is grateful to work to address social and environmental injustices every day. She loves comedy, biking, paddling, and generally playing in lakes, rivers, mountains, and beaches with her fabulous husband, Beau.
Alex Mourelatos
Owner of Mourelatos Lakeshore Resort
Alex was born and raised in San Francisco and grew up coming to Tahoe in the summer and winter. His parents purchased the Mourelatos Lakeshore Resort in Tahoe Vista in 1978. Alex left Accenture, a global IT, and Management Consulting firm, after 17 years of service, in 2004 to run the Resort. He has spent the last 16 years growing a successful business that has served the North Lake Tahoe community during that period with a track record as a collaborative, progressive member of our community.
Robert Richards
Treasurer, Eagle Peak Asset Management, LLC, Co-Founder and Principal
Prior to Eagle Peak, Bob spent six years at Coachwood Asset Management, Inc. ultimately serving as President. He graduated from UC Santa Barbara with a BA in Business Economics. Bob's a Chartered Financial Analyst ("CFA®") charter holder and an institute member. Bob is a past guest lecturer at the University of Nevada, Reno. He previously volunteer-instructed with Achieve Tahoe's adaptive winter skiing program and served on their Board of Directors. He has lived in North Tahoe since 2002 with his wife and children.
Nicole Todd Bailey
Intercultural Consultant
Nicole is returning to the Board after spending a few years overseas. She previously lived in Truckee for 5 years, during which time she served in a variety of leadership and advisory roles within Tahoe's nonprofit community. She draws on her 15-year career in Silicon Valley, where she specialized in organizational effectiveness, leadership development, and human resources. Nicole's graduate degrees are in intercultural communication and international management and she has lived in Europe, Africa and most recently Asia. Nicole and her family now split their time between Tahoe and Marin.
Kristin York
Sierra Business Council, Business Innovation Director
Originally from the San Francisco Bay Area, Kristin worked in corporate restructuring and turnarounds. She moved to Truckee with her family in 2001. She's an avid backcountry skier, trail runner, and mountain biker. Kristin is also a Professor of Sustainable Business at Presidio Graduate School, an elected official on the Board of TDRPD, serves the Tahoe Food Hub board. She's on a California task force to democratize capital through impact investing. She is helping TTCF create a community impact investment model.
Past Board Chairs of the Foundation's Board of Directors
| | | | |
| --- | --- | --- | --- |
| Name | Title / Affiliation | Chair Service | Board Service |
| Jim Porter | Porter Simon Law, Partner | 1998-2000 | 1998-2006 |
| Linda Brown | Retired TTUSD Teacher | 2000-2002 | 1998-2009 |
| Roger Kahn | Entrepreneur | 2002-2004 | 1998-2011 |
| Rob Kautz | Former SugarBowl Resort CEO | 2004-2006 | 1998-2009 |
| Scott Ryan | Ryan Group Architects, Principal Architect | 2006-2008 | 2001-2009 |
| Fred Ilfeld | Clinical Professor of Psychiatry, University of Nevada Medical School | 2008-2010 | 2003-2012 |
| Patti Boxeth | Retired Finance Professional | 2010-2012 | 2005-2014 |
| Steve Gross | Porter Simon Law, Partner | 2012-2014 | 2006-2016 |
| Craig Lundin | | 2014-2016 | 2009-2016 |
| Walter Auerbach | Auerbach Engineering Corp | 2016-2018 | 2012-Present |