Community Collaborative of Tahoe Truckee (CCTT)
---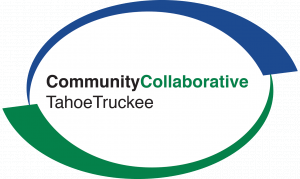 Our Collective Impact
For more than 25 years, the Community Collaborative of Tahoe Truckee (CCTT) has worked to improve our community's health, education, and safety. Now, more people are fed, sheltered, and connected with the help they need.
CCTT does this by:
Nurturing leaders: In its fourth year, the OTV Leadership Program has trained 35 nonprofit professionals
Connecting Leaders to Issues: Monthly meetings focus on pressing topics and collaborative solutions
Representing our Community: In a region with 4 jurisdictions and 17 special districts, CCTT gives voice to community needs at decision-making tables and drives more resources to the issues

 
KEEPING AN EYE ON THE COMMUNITY
The Community Collaborative of Tahoe Truckee seeks to understand the stories of our local people by getting rooted in the work and using data to inform leaders and drive results.
See our Data
Success over the Years
CCTT has been a program of TTCF since 2008. It is comprised of more than 45 health, education, and social service organizations and coalitions. CCTT works closely with TTCF in our shared office space on strategy development, fundraising, evaluation reporting, and the publication of Issue Briefs. 
CCTT listens to the stories of our local people and gives them a voice. CCTT measures and tracks data over time to respond strategically to pressing issues. By meeting regularly and sharing resources, CCTT's partners create long-lasting change through community coalitions and collective action.
A collaborative approach to a healthier community
On the Verge Development for Nonprofit Leaders
Working in family strengthening is stressful. Nonprofit employees experience burn out. To keep talent and serve our community, CCTT provides OTV- a year-long training for professionals. OTV helps leaders grow personally and professionally and also strengthens networks.
OTV Nonprofit Training