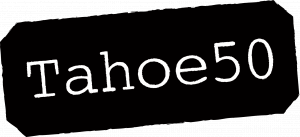 High Impact Philanthropy, Unparalleled Mountain Experience.
The Tahoe50 Giving Club is a blend of high-impact philanthropy and exclusive all-season experiences with 12 resort, adventure and luxury partners.
Tahoe50 was designed for those who value epic mountain terrain and giving back to the Tahoe community. You can be confident that your charitable intentions will be fulfilled with the greatest impact possible. The fully transferable ski passes can be shared with clients, family and friends.
About Tahoe50
Our donors are invaluable.
Donors receive fully transferable, multi-resort and club all-season mountain experience passes. And, you don't have to keep the pass to yourself. Donors are able to share their passes with clients, family members, friends and anyone to whom they want to gift a truly remarkable Tahoe adventure.
Established in 2014 by TTCF, the Tahoe50 Giving Club serves as an essential source of flexible dollars ensuring that we can make an immediate and significant impact across our initiatives.
The Tahoe50 pass concept arose from a joint brainstorming session between TTCF leadership and representatives from the local resorts, along with the Vail Resort Management Group, which supports a similar program through The Summit Foundation in Colorado. Both the resorts and TTCF strive to protect the environment and contribute to a thriving community — one that attracts visitors and retains employees. This is done through a variety of efforts, including those that focus on forest management and affordable housing.
Make an impact and join the Tahoe50 Giving Club today. This exclusive opportunity to give back to YOUR Tahoe mountain community and enjoy the perks from 11 partners is one call away (530.587.1776).
Contact Us