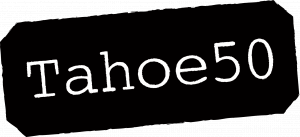 Everything you love about Tahoe
The Tahoe50 Giving Club is for donors who love the mountains. Thanks to our partner resorts, 100% of Tahoe50 donations benefit North Tahoe-Truckee. Donors receive two fully-transferable ski passes to ten mountains plus exclusive donor experiences.
Since 2014, Tahoe50 has:
Raised nearly $1 million

Increased our community grant cycle

Connected more people with the community 

Powered Give Back Tahoe Giving Season Challenge Grants

Sponsored 10 nonprofits through the Jumpstart Accelerator Program
Perks for Tahoe50 Passholders
These perks are for the 2020-2021 season.
Mountain Resorts Give Back
Resorts are at the center of mountain communities- driving economies, providing jobs, and giving back. Our partner resorts are committed to positively influencing their communities.
Since 2014, they have come together to offer Tahoe50 donors distinctive mountain experiences. To support TTCF's mission with 100% of the proceeds, they donate all of the passes and perks.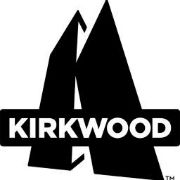 Kirkwood Ski Resort, of Vail Resorts, takes nothing for granted, least of all its breathtaking natural terrain or its Epic culture and community. Kirkwood dedicates itself to Vail Resorts' core endeavors: to pioneer new technology and policies for energy efficiency, to engage guests and employees in volunteerism, and to proactively influence their environs and surrounding communities.
Every year Kirkwood takes a day to deploy an army of employees and citizens into various initiatives that nurture the national forests, serve local schools and parks, and create a spirit of community. Kirkwood encourages its employees to become EpicVolunteers in approved charities of their choices and sponsors forty hours per year of each employee's volunteer time.
Beyond boasting the most extensive XC ski terrain in North America and the oldest resort in Lake Tahoe, Sugar Bowl-Royal Gorge proudly commits itself to local endeavors to bolster education, the arts, and the health and well-being of our residents and the Tahoe Basin. A visionary leader, Sugar Bowl-Royal Gorge increases its impact by supporting TTCF, whose inexhaustible philanthropic efforts support more than 200 nonprofits and 180 different types of funds, scholarships and grants. Through their combined efforts, TTCF and Sugar Bowl-Royal Gorge demonstrate effective community leadership and environmental stewardship.
Sugar Bowl-Royal Gorge owners and staff serve on nonprofit and philanthropic boards demonstrating their deeply rooted desire to make our communities a better place to live.
As Tahoe's first major ski resort, Sugar Bowl has always been a visionary leader in the numerous communities it serves. The owners and staff proudly commit to support philanthropic endeavors, the environment, education, the arts, and more. By forging a strong relationship with TTCF and expanding its reach to over 200 nonprofits and 180 different types of philanthropic funds, Sugar Bowl's impact snowballs from Donner through all of North Lake Tahoe to change the lives of the families who reside here, the people who visit, and the natural environs that encompass us.
Sugar Bowl's efforts are hands on as well, with leaders on multiple nonprofit community and philanthropic boards. The spirit of volunteerism to make our communities a better place is rooted in the culture of Sugar Bowl's history.
Heavenly Ski Resort, of Vail Resorts, lives and breathes the culture of Tahoe, and knows that we all depend on the awesome natural resources of our surrounding environs. Heavenly devotes itself whole-heartedly to Vail's core value to "do good." Uniting under this national mission, Heavenly proclaims its EpicPromise to steward our forests, lakes, and communities by engaging employees and guests alike in a collective culture of activism.
The resort supports opportunities such as Vail's EpicVolunteer campaign which sponsors employee time to pursue charitable endeavors and annual volunteer days that propel hundreds of employees and samaritans into predetermined projects. As a Vail Resort, Heavenly's next ten years are dedicated to increasing energy efficiency through the latest technological advances. Heavenly lives and breathes Tahoe, and devotes itself to maintaining the health and well being of our mountains and communities.
As their North Tahoe ambassador, Northstar embodies Vail Resorts' core value to "do good." A leader of sustainability and philanthropy, Northstar works with the Tahoe Truckee Community Foundation to enrich the lives of North Tahoe's residents and visitors through hundreds of nonprofit endeavors and funds that protect and nurture the Tahoe Basin and its' communities. Proclaiming this year's EpicPromise to grow their environmental stewardship, Northstar integrates their efforts with the goals and hopes of the residents and visitors of their mountain paradise. Engaging their employees in programs like EpicVolunteers, inspiring their guests through their Green Bucks program and steadily cutting their energy use are all examples of Northstar's high impact. Don't expect the innovation to stop either, Northstar's dedication to environmental stewardship and community involvement is here to stay.
Tahoe means more than just business to Squaw Valley; Tahoe is a lifestyle, a community, and a home. As a four-season resort, Squaw Valley recognizes its obligation and privilege as a steward of Tahoe's fragile environment, and of the communities where its owners, employees, and pass holders lay their heads. Squaw Valley helps fund and support the TTCF and its many efforts to protect, preserve, nurture, and encourage the Tahoe Basin and its people. Together, we help provide infrastructure and monetary support to hundreds of nonprofit organizations.
Squaw Valley also gladly hosts community-building fundraising events for local and national nonprofit organizations such as High Fives Foundation and Truckee Tahoe Humane Society. Squaw Valley recognizes that the mountains of Tahoe are delicate and is devoted to preserving their magic for generations to come.
Alpine Meadows respects and admires the unparalleled power of its mountains. Cognizant of the inspiration and healing that visitors and residents derive from the splendid Sierra Nevadas, Alpine Meadows conserves our precious resources while harnessing their energies for high impact philanthropy. Combining forces with the Tahoe Truckee Community Foundation, Alpine Meadows consequently unites itself with over 200 additional nonprofit organizations and contributes to more than 180 different types of philanthropic funds, grants, and scholarships to enrich the lives of every visitor and citizen. Strongly motivated to share Tahoe with underserved populations, Alpine Meadows also collaborates with nonprofits such as Achieve Tahoe and SkiDUCK, a national organization that brings underprivileged, snow-impassioned schoolchildren to the mountains.
Schaffer's Camp blends the historic feel of a rustic camp setting with the warmth and comfort of a great mountain lodge. The 13,000 square foot restaurant sits at 7,900 feet along the west ridgeline at Northstar California. A 6,000 square foot deck commands sweeping views of the Sierra Crest from KT-22 at Squaw Valley north to Castle Peak. Schaffer's Camp is open for lunch for Tahoe50 Pass holders and accompanied guests, up to a party of 10, during the ski season.* 
Schaffer's Camp is a one of a kind on-mountain dining experience where you pull off your ski boots and slip into soft, warm slippers.
Tahoe Donner is fortunate to call the Truckee community their home. Tahoe Donner continues to pursue innovative ways to give back to the community they love. To enhance and enrich local area youth programs, Tahoe Donner is proud to host high school and middle school sporting events as well as allow training access at their facilities. Mountain biking championships and tennis and cross country practices have been possible through Tahoe Donner amenities. To protect our environment, Tahoe Donner has invested over $10 million in fire mitigation efforts, including fire breaks that have assisted suppression crews in successful wildfire containment. Ecosystem enhancements involve significant watershed protection and continued water quality improvements. Tahoe Donner is committed to serving youth in the outdoors and providing advanced sustainable improvements.
Tahoe Cross-Country Ski Area (Tahoe XC) is a community centric, not-for-profit business just 3 miles NE of Tahoe City.
In winter, Tahoe XC offers 50km of groomed cross-country ski and snowshoe trails. They provide free trail passes for youth under 19, and Seniors over 70. In the summer, they rent mountain bikes out and have a robust calendar of mountain bike skills clinics. Their year round retail shop specializes in customer service and quality products.
In addition, Tahoe XC "houses" the Tahoe Cross-Country Ski Education Association (TCCSEA), a non-profit 501(c)3 dedicated to providing affordable access to, and programs for, year-round, human powered sports. Each year they provide up to 700 local youth (age 4-19) with free, or affordable, cross-country skiing and mountain biking programs and instruction. They also partner with Sierra Watershed Education Partnerships (SWEP) and host an environmental stewardship education series for kids at their Winter Discovery Center yurt. We are excited to partner with Tahoe XC this year!
Do you crave high-end mountain experiences? There are 50 sets available every year. Get yours!
Contact Timea Griset
Our resorts give back. Are you a business that wants to design an innovative way to give back to Tahoe-Truckee?