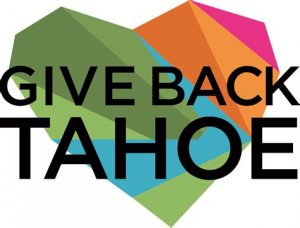 Turn Your Passion into Generosity
Give Back Tahoe is TTCF's annual end-of-year giving campaign that raises awareness and unrestricted funds for our nonprofits between Dec. 1-15. Donate to your favorite nonprofit during this time and help them win one of our challenge grants!
Since 2014, TTCF's Give Back Tahoe Giving Season has raised more than $2 million for local nonprofits. The platform is also available for nonprofits to use free of charge:
to raise funds as a community during the annual Give Back Tahoe Giving Season

to recruit and manage volunteers

to develop skills in fundraising, marketing, and donor cultivation using the platforms resources and training tools
Can't Decide Where to Give?
TTCF has developed an Emergency Response Fund to support our region's safety net providers with flexible resources as they respond to the spread of COVID-19. With more than 60% of our local workforce in the tourism industry, it did not take long for our community to feel the financial and emotional stress of the pandemic. Our nonprofits have seen the need for their services double or triple since March with increased food insecurity, housing insecurity, childcare needs and mental health concerns. On top of this, they've had to adjust to virtual operations and find creative ways to make up for an estimated $7M in lost revenue from cancelled in-person fundraisers. Donate to this fund to help our nonprofits and community members through the COVID-19 crisis.
Donate to the Emergency Response Fund
Puppy adoptions, Give Back Tahoe Campaign highlight Giving Tuesday
From raising funds to adopting more than a dozen puppies, organizations and individuals were in the giving spirit on Tuesday, taking part in the global event geared toward generosity. The Humane Society of Truckee-Tahoe said within 5 minutes is received more than 100 adoption questionnaires for its 15 puppies up for adoption on Giving Tuesday. The humane society also said it's raised more than $50,000 of a goal of $75,000, which will go toward continuing its programs.
Read More
Are you a local business? Give Back Tahoe Business Sponsors don't have to choose just one nonprofit to support.
Their donations benefit over 50 nonprofits and raise hundreds of thousands of dollars every year!
Read More