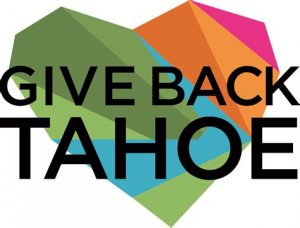 Turn Your Passion into Generosity
Give Back Tahoe is TTCF's annual, end-of-year giving campaign that raises awareness and unrestricted funds for our local nonprofits. Since 2014, TTCF's Give Back Tahoe Giving Season has raised more than $3 million for local nonprofits.
The platform is also available for nonprofits to use free of charge all year long:
to raise funds as a community during the annual Give Back Tahoe Giving Season

to recruit and manage volunteers

to develop skills in fundraising, marketing, and donor cultivation using the platforms resources and training tools
2021 GIVE BACK TAHOE
Give Back Tahoe returned for the eighth year with 60 organizations competing for $50,000+ in challenge grants. Givebacktahoe.org serves as a guide to local nonprofits all year long, but there are extra incentives for donations made during the challenge grant period. By making a donation during the challenge grant period, donors help increase the odds of nonprofits winning a challenge grant.
Check out this video that highlights community members who have supported this campaign to make a difference in the Tahoe Truckee region. 
Stacy Caldwell Talks About GBT
On Giving Tuesday, 1,675 people visited the website GiveBackTahoe.org, clicked a "Donate" button, and gave money to more than 60 participating Tahoe-Truckee nonprofits. In that one day, Give Back Tahoe raised over $214,000. Some of these folks clicked a "Fundraise" button and created, in just a few minutes, their own campaign, which they could deploy to their friends via email, Facebook, Instagram, etc. The inclusion of this social media functionality is meant to turn this web portal into a "collective giving engine."
Read More from California Local
Can't Decide Where to Give?
Donating to TTCF's General Support Fund enables us to continue serving the place you love, and your gift can be counted as an investment in Tahoe Truckee forever. Through deep-rooted partnerships, we are able to keep our finger on the pulse of our community, which allows us to identify the greatest needs and direct these flexible resources accordingly.
The Tahoe Truckee Community Foundation (TTCF) connects people and opportunities, generating resources to build a more caring, creative, and effective community. In addition to grantmaking to our local nonprofits and providing scholarships to local students, we focus on specific initiatives such as family strengthening, housing for our local workforce and forest health.
Donate to TTCF's General Support Fund
Are you a local business? Give Back Tahoe Business Sponsors don't have to choose just one nonprofit to support.
Their donations benefit over 60 nonprofits and raise hundreds of thousands of dollars every year!
Read More
Give Back Tahoe Updates
Give back to the place you love
Give Back Tahoe, the end-of-year giving campaign hosted by the Tahoe Truckee Community Foundation (TTCF), kicks off on Giving Tuesday…