Truckee North Tahoe Forest Management Program (TNTFMP)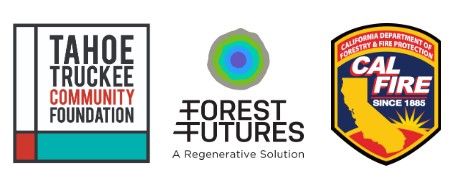 The Truckee North Tahoe Forest Management Program (TNTFMP) is a pilot program to assist private forested property owners with wildfire resilience efforts made possible by a $1.9M grant through the CAL FIRE Wildfire Resilience Block Grant Program. Through TNTFMP, qualifying landowners will apply through a competitive grant cycle for funding for technical and financial assistance to establish and implement Forest Management Plans and forest health treatments in accordance with CAL FIRE regulations. The first application round is anticipated to open in Spring 2023.
We will be updating this webpage as more information about the program and application process become available.  
If you are a landowner interested in learning more about applying to the program or an RPF, contractor or other forestry specialist interested in being contracted to do work through the TNTFMP, please complete this form here.
If you have additional questions regarding the TNTFMP, please email Forest Futures Program Coordinator Anne Graham at anne@ttcf.net. 
Funding for this program provided by the California Department of Forestry and Fire Protection's Wildfire Resilience Program.