Truckee North Tahoe Forest Management Program (TNTFMP)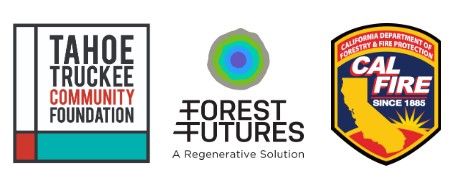 The Truckee North Tahoe Forest Management Program (TNTFMP) is a pilot program to assist private forested property owners with wildfire resilience efforts made possible by a $1.9M grant through the CAL FIRE Wildfire Resilience Block Grant Program. Through TNTFMP, qualifying landowners will apply through a competitive grant cycle for funding for technical and financial assistance to establish and implement Forest Management Plans and forest health treatments in accordance with CAL FIRE regulations.
The 2023 application round has closed. We anticipate opening the next application round in January 2024. To learn more about the program and be guided through eligibility and application requirements, please watch the recording from the application workshop and read through the resources below.  
Program Resources
Learn more about TNTFMP – General overview of the program.
Eligibility Requirements – Review to learn what landowners are eligible to apply for the program and what type of work can be funded through the program.
FAQs – Frequently asked questions which will be updated as the program is launched.
How to Apply – Step by step guide to accessing the application process through TTCF's Grant Interface platform.
Application Questions PDF – Downloadable version of application questions. Please note application questions vary depending on whether you are applying for technical assistance or implementation funding. Visit the Application Resources link above to apply.
TNTFMP Flyer – Downloadable and shareable flyer about the TNTFMP.
CAL FIRE Wildfire Resilience and Forestry Assistance Grant Guidelines – For additional details on types of work that is allowed and not allowed through this program, please see pages 8-10 of the grant guidelines from CAL FIRE.
Watch the 2023 Application Workshop:
For additional questions: Contact: Anne Graham (anne@ttcf.net)
If you are interested in receiving periodic updates about the program, please complete this form.
Funding for this program provided by the California Department of Forestry and Fire Protection's Wildfire Resilience Program.